Subscribe to NZ Hunter Magazine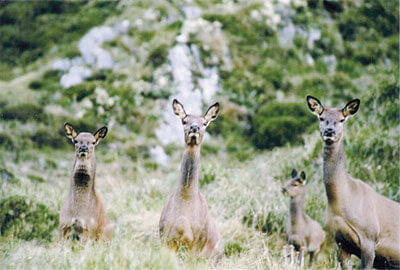 Available from all good Hunting Shops, plus selected Supermarkets and Bookstores throughout New Zealand.
You can also subscribe directly from NZ Hunter using one of the following options -
Subscribe via email:
Email us stating clearly which issue you would like the subscription to start from.
Select your preferred By Email Payment Option:

Download & Post a Subscription Form
our subscription form by clicking here, and post us the relevant details and subscription fees.
If you wish to contact the Editor regarding a query related to the publication, or wish to submit a story, then do so via email to
luke@nzhunter.co.nz
e-magazine now available
From Issue 37 you can purchase electronic versions of the magazine over on ZINIO for viewing on the following devices : Rim, iPad, WebOS, Android, Win8, PC/MAC.
YOU CAN BUY SINGLE EDITIONS OR A 6 ISSUE SUBSCRIPTION - CLICK HERE TO LEARN MORE
Scheduled Magazine "On-Sale" dates
For 2021 are as follows:
Issue 81 - Feb/Mar 2021 -

Mon 1st Feb 2021

Issue 82 - Apr/May 2021 -

Mon 29th Mar

2021

Issue 83 - Jun/July 2021 -

Mon 31st May 2021

Issue 84 - Aug/Sept 2021 -

Mon 2nd Aug 2021

Issue 85 - Oct/Nov 2021 -

Mon 27th Sep 2021

Issue 86 - Dec 2020/Jan 2022 -

Mon 29th Nov 2021
Note: These dates are indicative only and may deviate slightly at certain times due to events outside our control such as; public holidays, unavoidable impediments to production/delivery, and important late breaking stories etc.
Hunting for a Back Issue?